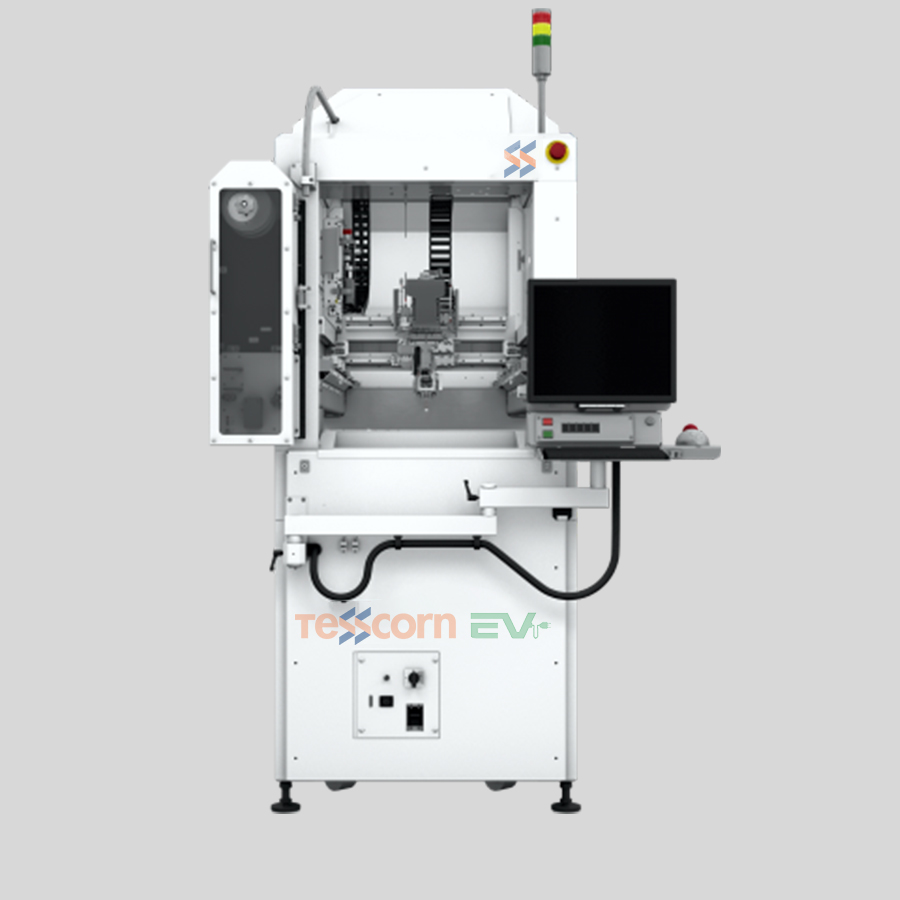 Lithium Ion Battery Interconnection / Wire Bonder
Wire and ribbon bonding have traditionally been the methods of choice for creating reliable interconnects in the electronics industry. The progress in electric vehicle production has created the need for better, more reliable interconnects that can be scaled to high-volume manufacturing. It is no surprise therefore that leading automotive manufacturers in the electric vehicle space have turned to wire bonding for their interconnect needs. We offer Enhanced Capability Hybrid Wedge Bonder for Lithium Ion battery and Electric Vehicles manufacturing.
Innovative start-ups stepping into the markets of traditional car manufacturers has led to innovation pressures especially in EV batteries design and manufacturing techniques. Interconnection technology is playing an important role in EV manufacturing.
Asterion Series: Asterion, Asterion EV, Asterion SV